Learn about innovaTel's solutions during COVID-19 →
Why Establishing a Long-Term Solution for Virtual Care is so Important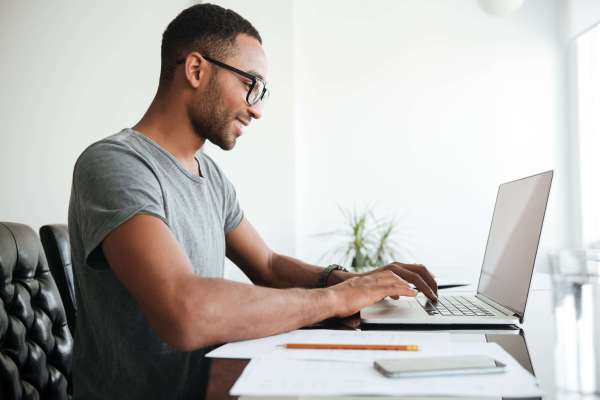 With COVID-19 cases on the rise again throughout the United States, telepsychiatry is a great option for continuing care while reducing the risk of infection for patients and providers and with no real clarity on the timing of a vaccine, many organizations will continue to rely on telepsychiatry. However, with the speed at which the health care landscape changed earlier this year many clinics had to quickly adapt to a new medium for providing care. At innovaTel, we believe that telepsychiatry is a long-term solution to increasing access to care. Organizations can establish a successful long-term telepsychiatry program with the help of an experienced telepsychiatry partner. Being prepared for the long-term use of telepsychiatry is key in preventing gaps in care.
The Benefits of Establishing a Long-Term Program
No one can really prepare for global emergencies like the 2020 global COVID-19 pandemic, however, knowing what we know now can help us to be better equipped for the remainder of the pandemic and future situations that could require a shift to virtual care. Additionally, with so many more patients and providers using telepsychiatry and having success, many clinics and providers who were previously only practicing in-person may decide to keep this as a treatment modality. Establishing a long-term plan for virtual care can help your organization to be prepared for the unexpected.
Grow Your Team
With the shortage of psychiatrists available, telepsychiatry is a viable option to have behavioral healthcare professionals readily available; especially during a time where travel is limited and social distancing is necessary. Growing your team is easy and cost-effective when you partner with innovaTel.
Meet Demand
With more providers and patients connecting virtually, nationally, we are seeing a reduction in no-shows by eliminating barriers to care. Because these barriers have been removed with telehealth, more patients can be seen each day; helping you meet the demand for care in your area. In addition, to prompt care, innovaTel can help connect you with specialists that may not have been readily available otherwise. innovaTel promises to have providers ready and on-time for every session, making your facility's telepsychiatry sessions easy and effective.
Integrated Workflows
When you establish a telepsychiatry program with innovaTel, we help you integrate our remote providers with your existing workflows, allowing your organization to seamlessly operate with the new additions to your clinical team. Having an existing integration of remote and in-person providers and the on-going support of an experienced telepsychiatry partner will help your facility build a sustainable telehealth program.
innovaTel's Model
At innovaTel, we understand what's important to you because we've been in your position. With our roots in community mental health care, we understand the kind of support you need to be successful.
Our model is the simplest in the industry, with a focus on minimizing workflow changes for your staff.
We will get to know your clinical needs and only present you with qualified providers for your team to interview and choose from.
Your remote providers will become credentialed with your payers and document concurrently in your EMR. We'll also work in your telehealth platform of choice!
Your providers will have a set schedule with your organization and follow the same workflow. The only difference is the provider will be working remotely.
Your patients can receive care from your clinic in a dedicated telehealth room with the right technology or remotely based on your organization's protocols. We understand that these protocols may be changing on a regular basis and have a team of providers that are flexible and understanding.
Learn More
If your organization is interested in partnering with a telepsychiatry provider dedicated to providing long-term solutions to care, contact one of our telepsychiatry experts today to schedule an online meeting.
---
Internet Explorer is no longer supported.
Please use a different browser like Edge, Chrome or Firefox to enjoy a full web experience.
It's easy to make the switch.
Enjoy better browsing and increased security.
Yes, Update Now