Learn about innovaTel's solutions during COVID-19 →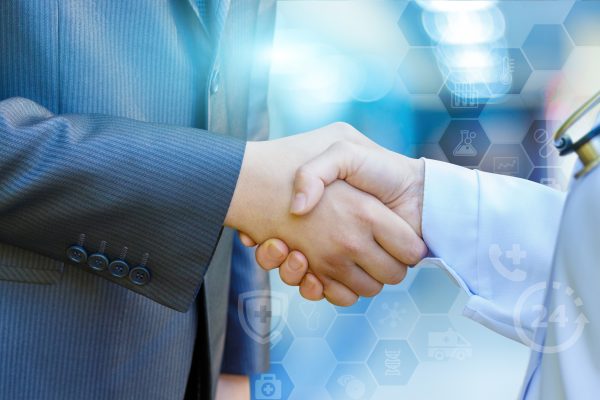 With the behavioral health workforce shortage, facilities that provide mental health care services often experience the challenge of having a large enough team to meet the high demand for psychiatric evaluation and treatment. innovaTel was founded to close this gap in care by supplementing these facilities with the technology and clinicians to efficiently conduct telepsychiatry sessions and see patients in a timely manner.
The Benefits of Partnering with innovaTel
Grow Your Team Virtually with Continuity of Care
With the shortage of psychiatrists available, telepsychiatry is a viable option any clinical facility to have behavioral healthcare professionals readily available. With telepsychiatry you are no longer limited to recruiting from your immediate geography. innovaTel recruits from all over the country and presents the best of the best clinicians to you for your organization to select. That's right, it's your choice who joins your team.
Because we are clinician owned and operated, we also know that continuity of care is critical, that's why with our partnership, your patients will see the same clinicians each and every visit.
Cost Efficient Care
A common misconception about telepsychiatry is that it's not cost effective due to incorporating new technology and additional operational tasks. innovaTel makes the addition of telepsychiatry easy and efficient by providing workflow recommendations and scheduling templates. In addition to operational efficiencies, telepsychiatry clinicians do not require office space or a lengthy commute to and from a clinic. Without a commute, clinicians have more time in their day to see patients. innovaTel also covers all expenses for professional licenses ,DEAs, and s the malpractice policy.
Meet the Demand
With more clinicians on your team, more patients can be seen each day; helping you meet the demand for care in your area. In addition to prompt care, innovaTel can help connect you with psychiatrists that have sub-specialty training that may not have been readily available otherwise. innovaTel promises to have clinicians ready and on-time for every session, making your facility's telepsychiatry sessions easy and effective.
Getting Started with Telepsychiatry
One of the characteristics that sets innovaTel apart from other telepsychiatry providers is our comprehensive onboarding process. Our telepsychiatry experts understand the challenges that your facility is facing which is why we take the time to provide on-site onboarding and training as well as continued support throughout the duration of our partnership. This means that your on-site clinical managers, nurse managers, and the day-to-day operational staff will have access to 24/7 IT and clinical support to ensure timely efficient care.
If you're interested in learning more about the benefits and services innovaTel provides to organizations, visit our website request to speak with a telepsychiatry expert.
---
Internet Explorer is no longer supported.
Please use a different browser like Edge, Chrome or Firefox to enjoy a full web experience.
It's easy to make the switch.
Enjoy better browsing and increased security.
Yes, Update Now