Learn about innovaTel's solutions during COVID-19 →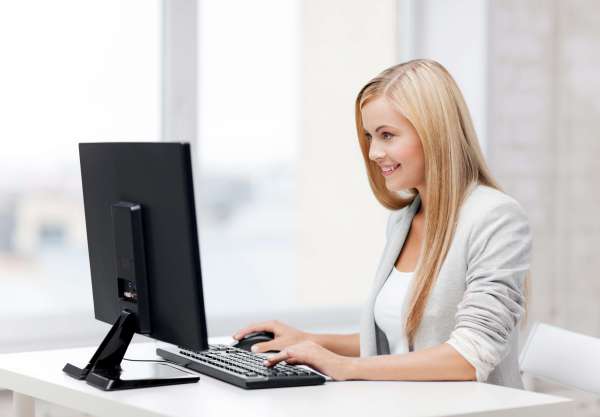 With the rising demand for behavioral health services, especially in the current climate where social distancing is a daily requirement; getting patients seen in a timely manner is more of a challenge now than ever… Clinicians that join our nationwide network behavioral health professionals get to be a part of the solution. At innovaTel, since we recruit from across the country, our entire clinical staff is 100% online working remotely. This is an incredibly valuable resource for our partner facilities as well as a valuable network for our clinicians to be a part of.
What are the benefits of being a remote clinician?
Working in telepsychiatry has many benefits, of course, there is the work/life balance that many think is not possible in today's healthcare environment; however, it is possible with telepsychiatry. In addition to the work-life balance and the flexibility of working remotely innovaTel clinicians feel they are able to provide the same quality of care with the tremendous support that innovaTel provides.
Patient Care is #1
With innovaTel, you don't have to worry about the administrative responsibilities that come with working in a traditional setting, as a telepsychiatry provider you get to focus on one thing, and that's patient care. The innovaTel team and your clinic partner takes care of everything else. innovaTel's model is focused on continuity of care where you build relationships with your patients and the rest of the clinical staff that you work with. The goal is that you are just as much a part of their treatment team as if you are an on-site clinician.
Work-Life Balance
A regular 9-5 schedule with a commute and for many providers, after hours on-call responsibilities, can make it difficult to find the right work-life balance. At innovaTel, we allow clinicians to choose their own schedule, full or part-time, which empowers them to design a career that fits their life rather than one that works against their personal priorities. We also do not require any on-call work. This can be especially helpful for clinicians that currently find themselves at home with children due to school and daycare closures.
Professional Development
We encourage our clinicians to pursue their interests by doing our best to match you with clinical assignments that complement your interests or sub-specialties; or assign you to a facility that is located in an area you're interested in serving. Additionally, we provide reimbursement for professional licensing, federal and state-controlled substance registration, as well as malpractice coverage. As a member of innovaTel's nationwide clinical network, you will have the opportunity to interact with other like-minded behavioral health professionals, creating a supportive atmosphere you can flourish in.
Learn More About Telepsychiatry Opportunities
If you're interested in learning more about remote career opportunities at innovaTel Telepsychiatry, we encourage you to take a look at our career page. There, you will find more information regarding the positions we have available, the benefits we offer, as well as testimonials from our clinical team.
---
Internet Explorer is no longer supported.
Please use a different browser like Edge, Chrome or Firefox to enjoy a full web experience.
It's easy to make the switch.
Enjoy better browsing and increased security.
Yes, Update Now