Learn about innovaTel's solutions during COVID-19 →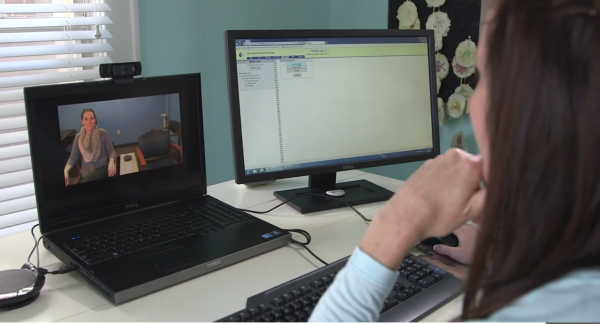 Opportunities to work remotely in the behavioral health field are hard to come by; however, with the increase in demand for timely access to mental health care across the country, telepsychiatry has become a viable solution to this serious gap in care. To address the disparity in underserved communities, innovaTel was established by like-minded mental health professionals that saw an opportunity to help bridge the gap in psychiatric care. This also created opportunities for licensed mental health professional seeking more flexible work.
What is Telepsychiatry?
Telepsychiatry is the delivery of psychiatric services via HIPAA-compliant, secure video conferencing technology. With the growing demand for mental health services, telepsychiatry is an effective solution to the psychiatric shortage. Through telepsychiatry, we are able to utilize the reduced number of active psychiatrists and allow them to treat more patients in areas across the country. Telepsychiatry is equivalent to in-person care in diagnostic accuracy, treatment effectiveness, quality of care and patient satisfaction and is used in a variety of settings.
How is Licensing Handled in Telepsychiatry?
Reimbursement is provided for professional licensing, federal and state controlled substance registration and malpractice coverage. innovaTel covers the cost of clinician licensing, DEA and other professional fees. innovaTel also covers and provides the malpractice policy. Your organization will be responsible for credentialing the clinician with your payers. innovaTel will work closely with you to get all of the paperwork and documentation required in a timely manner.
Is Telepsychiatry as Effective as In-Person?
We regularly survey our customers and their patients. Patients respond remarkably well to telepsychiatry services. A number of studies have been done on the efficacy of telepsychiatry and results have shown comparable or in some cases improved outcomes via telepsychiatry.
Learn More
If you're interested in learning more about career opportunities at innovaTel Telepsychiatry, we encourage you to check out our career page. There, you will find more information regarding the positions we have available, clinician benefits, as well as testimonials from innovaTel clinicians giving insight about how telepsychiatry has enhanced their personal and professional lives.
---
Internet Explorer is no longer supported.
Please use a different browser like Edge, Chrome or Firefox to enjoy a full web experience.
It's easy to make the switch.
Enjoy better browsing and increased security.
Yes, Update Now