Learn about innovaTel's solutions during COVID-19 →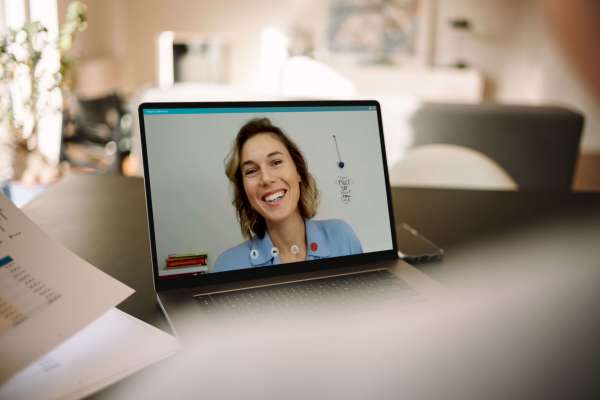 With so many more clinicians using telepsychiatry as a result of COVID-19, we thought we would share some of our top provider-to-provider telepsychiatry tips for conducting successful telehealth sessions.
1. Perform a Test Run
Before starting any patient visits, we highly recommend performing test visits with colleagues, to ensure quality and optimal setup. In addition to high-quality video, make sure your volume is on and that the audio is clear. We would recommend doing a quick check each day before you get started. Streaming live video does require bandwidth for optimal quality, and each system has different requirements. Having only the necessary programs running on your computer during sessions will also help produce the strongest quality connection.
2. Making Your Remote Office a Safe Place
When setting up your remote office, be sure it has adequate lighting and a desirable background. Your intent should be to create a similar environment as though it were a face-to-face session. Your space should be tidy to avoid distractions during your appointment. Additionally, confidentiality is critical; so having a quiet space to connect with your patients is essential.
3. Check Your Lighting
Lighting can fluctuate throughout the day depending on your office set up, so you will want to make sure that you have consistent lighting that you won't have to worry about during sessions. Bright lights behind you can make it difficult for the patient to see you clearly and not enough light in the room can also be challenging. Overhead lighting is preferred over lamps if available.
4. Maintain Eye Contact
It's very important to maintain eye contact with your patients during a telehealth appointment, just like you would in-person. Camera positioning and knowing where to look is critically important to maintaining eye contact, so make sure to do some test visits before you get started.
5. Create a High-Quality Experience
Technology is the most multifaceted piece of conducting a successful telehealth appointment.
Here are the five points we feel have the greatest impact:
Platform – Invest in a HIPAA-compliant platform to ensure safety. We recommend investing in a platform that is available on all devices (smartphones, tablets, and computers) and provides IT support to both providers and patients.
Internet – A strong internet connection is essential. High-definition video streaming requires a connection of at least 3 megabits per second. Bandwidth tests can be run by visiting www.speedtest.net.
Camera: There are several cost-effective and high-quality webcams available on the market and many webcams built into laptops can be sufficient. Position your camera at eye-level, this way it is the easiest to maintain eye contact with the patient.
Headset: While a headset is not required to facilitate telehealth, we do recommend investing in a noise-canceling speakerphone or noise-canceling headphones depending on your audio needs.
Keyboards: This may sound minor, but the sound of typing on a keyboard can be distracting during a patient encounter. Our providers do concurrent documentation and we recommend silent keyboards to minimize any distracting noise during the appointment
Learn More
If you're a clinician interested in learning more about career opportunities at innovaTel Telepsychiatry, we encourage you to check out our career page. There, you will find more information regarding the positions we have available, clinician benefits, as well as testimonials from innovaTel clinicians, and even submit your CV.
If your community care center is interested in adding some remote clinicians to your clinical team, you can learn more about the benefits of an innovatel partnership on our Why innovaTel page.
---
Internet Explorer is no longer supported.
Please use a different browser like Edge, Chrome or Firefox to enjoy a full web experience.
It's easy to make the switch.
Enjoy better browsing and increased security.
Yes, Update Now