Learn about innovaTel's solutions during COVID-19 →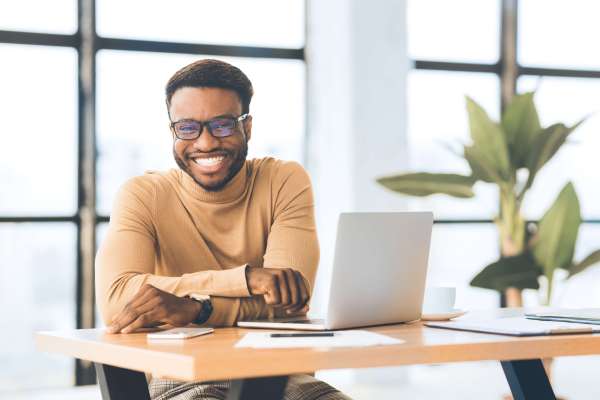 Beyond increasing access to care in your community, adding a telepsychiatry program to your facility can also have a positive effect on the business side of your care center. With technology changing the way we give and receive healthcare, keeping up with advances in technology and communication is essential to staying competitive and increasing access to care for your patients.
Be Prepared
Possibly the most topical example of how a telepsychiatry program can improve your organization is that it allows you to be prepared for circumstances such as the COVID-19 pandemic. Many community care centers that did not have a telepsychiatry program in place prior to COVID experienced some delays while making the shift to virtual treatment. With an established telepsychiatry program and virtual clinicians on your team, you can be ready for circumstances that prevent in-person care.
Grow Your Clinical Team
The ability to source additional clinicians locally can be difficult due to a nation-wide behavioral health workforce shortage. Telepsychiatry is a highly effective solution for facilities struggling to recruit in their immediate area. With telepsychiatry, you are no longer limited by location or distance. However, recruitment can be time-consuming which is why innovaTel includes recruitment in partnership contracts at no additional cost. We can recruit from all over the country, only presenting you with the best clinicians for your organization to choose from.
Retention
When telepsychiatry is adapted as a long-term solution at your facility, you can improve patient satisfaction and reduce clinician turnover. If a patient must receive care from home, or a clinician moves to a different state, care can still be provided. Your organization no longer has to solely rely on patients and clinicians having the ability to come into the clinic physically for services to continue.
Optimize Schedules & Reduce No-Shows
The use of video conferencing technology in psychiatric treatment optimizes time for the clinician, facility, and patient. Clinicians who practice telepsychiatry find that they have been given time back in their day that had been previously filled by commutes or traveling between facilities. The hours each day saved by using telepsychiatry can then be put back into patient care, allowing a greater volume of patients to be seen and ultimately shortening wait times.
Organizations and providers throughout the country are also reporting significant reductions in no-shows by being able to connect with their patients without having to rely on them traveling to a clinic location.
Increase Service Offerings
By adding telepsychiatry to your organization you are increasing your treatment options, allowing you to offer more to your current patients and prospective patients. Telepsychiatry provides greater flexibility; opening your organization up to the possibility of treating patients from home, evening hours, same-day urgent care, and even collaborative care.
If you are interested in learning more about how telepsychiatry could positively affect your organization and how an innovaTel partnership can help, we encourage you to contact one of our telepsychiatry experts today.
---
Internet Explorer is no longer supported.
Please use a different browser like Edge, Chrome or Firefox to enjoy a full web experience.
It's easy to make the switch.
Enjoy better browsing and increased security.
Yes, Update Now