Learn about innovaTel's solutions during COVID-19 →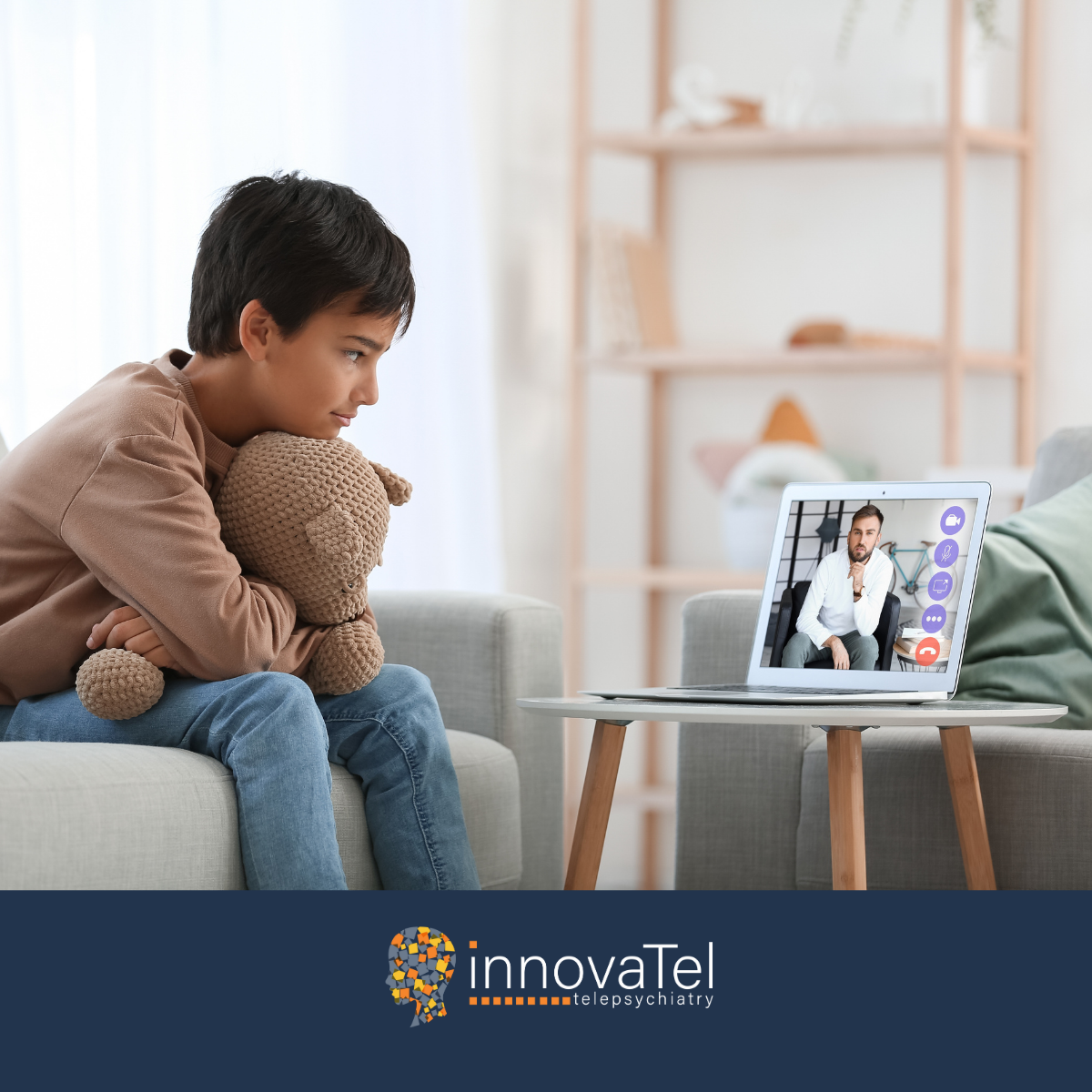 Children's Wisconsin is guided by a mission to have the healthiest kids in the nation. But, faced with a child psychiatry waitlist bursting at the seams with more than 300 kids, they realized they were falling short of that goal. 
They needed more providers qualified to work with a challenging patient population. They needed them immediately. And, if they took a traditional route to recruiting, they needed to attract in-demand providers to Wisconsin, a state known for its brutal winters.
"We see kids that no one else will see because of the specialized care they need," Jenny Walczak, a psychologist and clinical director at Children's Wisconsin, said. 
A telebehavioral health partnership with innovaTel changed things. By adding remote providers to their in-house clinical teams, Children's Wisconsin was able to sidestep the geographic barriers they traditionally encountered during the recruitment process. And, by expanding their team of providers, they were able to improve capacity and chip away at their child psychiatry waitlist.
At one point, the waitlist dropped to zero for a period of time, a milestone that didn't seem possible just months earlier.
"We were shouting it from the rooftops," Walczak said. "We were so proud of that."
The decision Children's Wisconsin made to expand its clinical team through a telebehavioral health partnership is not a short-term fix. Walczak, who describes telehealth in general as a "global enabler," said the benefits of integrating remote providers into clinical teams are profound.
"Telehealth isn't going anywhere," she said. "It is part of our foundational structure. It's a way for patients and families to gain access and remove barriers to treatment."
As part of the partnership, innovaTel collaborated with Children's Wisconsin to understand its specific needs and then find a provider who Walczak said aligned so well with their mission and values it felt like she was already part of the existing team. 
Patients engaging with remote providers through Children's Wisconsin have offered great feedback, even if, at first, they were skeptical. The Children's Wisconsin team said the remote providers do a "phenomenal job" creating rapport and fostering connections with patients during visits, essentially neutralizing any anxieties or misconceptions that may have existed prior to the appointment.
And, perhaps most importantly, the providers are allowing kids who need treatment to receive it in a reasonable amount of time — erasing that seven-month backlog that once existed and ultimately improving access to care for those who need it most. Behind the scenes, the telebehavioral health partnership with innovaTel also provides much-needed support with provider credentialing, allowing providers to get up to speed quickly.
In addition, the partnership has inspired innovative initiatives at Children's Wisconsin, as the health system endeavors to fund an effort that will embed an innovaTel provider within primary care to support their Integrated Behavioral Health program.
And they're looking into how other tech-enabled tools may be beneficial and convenient for their clinical teams and the families they work with, from screening tools to piloting digital therapeutics to apps. 
"It's an easy relationship to have," Walczak said of the innovaTel partnership. "It's seamless."
To learn more about how a telebehavioral health partnership with innovaTel allowed Children's Wisconsin to improve access to care, download the full success story.
---
Internet Explorer is no longer supported.
Please use a different browser like Edge, Chrome or Firefox to enjoy a full web experience.
It's easy to make the switch.
Enjoy better browsing and increased security.
Yes, Update Now