Learn about innovaTel's solutions during COVID-19 →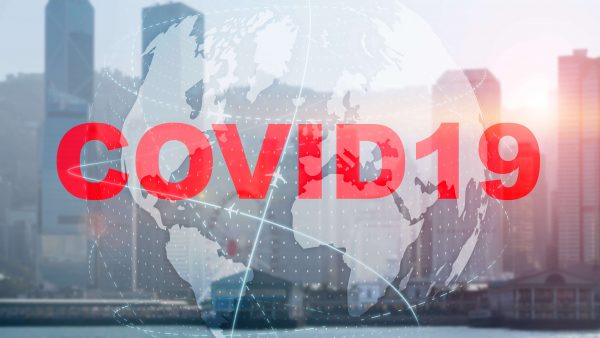 Time and again, we have seen the value that telepsychiatry programs bring to healthcare organizations. Currently, the value of telepsychiatry is even more apparent in the context of COVID-19 and is demonstrating to be an integral component of care delivery.
Organizations are turning to telehealth quickly as a way to maintain and increase access to care to their patients during these uncertain times. Telehealth is no longer a convenience, it's a necessity.
Telehealth has always offered convenient and timely access to medical professionals using videoconferencing technology; however, the ability to avoid risks presented by busy waiting rooms and continue the practice of social distancing is especially relevant right now.
innovaTel is working diligently alongside our clinic partners to assist in new workflow process development and assisting in navigating the quickly changing regulations at the federal and state level.
A New Platform
Adjusting to the "new normal" can be overwhelming for community mental health care centers that need to continue to treat patients while also adhering to important safety measures. innovaTel is prepared to help your organization navigate through this tough time with our investment in a comprehensive, yet simple to use and HIPAA-compliant telehealth platform that will allow our remote clinical team comprised of psychiatrists, psychiatric nurse practitioners and licensed clinical social workers to connect with patients outside of clinical settings where clinically appropriate and where state and federal regulations support the ability to do so. It is important to note that we do not accept direct patient referrals, we only partner directly with healthcare organizations to provide telepsychiatry services.
Why Partner with innovaTel
innovaTel is proudly clinician owned and operated and we understand the challenges that your organization is currently facing. Continuity of care is so important in this current climate and your patients likely need your support more than ever. We are an experienced team of mental health professionals that are ready to support your organization with the telepsychiatry resources necessary to meet patient demand.
How it Works
This new addition of services is just one of the many benefits of becoming an innovaTel partner. A partnership with innovaTel can provide your organization with more clinical coverage, clinicians with sub-specialties, and unlimited IT support to keep sessions running smoothly.
Getting Started
During the initial call with our telepsychiatry experts, we will learn a little bit more about your organization, get an understanding of your needs, and answer any questions you may have. If you decide that innovaTel is the right telepsychiatry partner for your facility, our team will begin the clinician matching process.
Selecting Clinicians
Once we've learned more about your organization and current needs, our experienced team will present clinicians for you to interview and choose from. That's right, you choose which clinician joins your team. It is important to us that you feel good about the clinician joining your team because they will then become an active and collaborative clinical team member at your organizationO and this thorough matching process has allowed us to have a 95% retention rate.
Ongoing Support
Once you've chosen the clinician that will be joining your team and completed the on-boarding process, we will be here for on-going support for telepsychiatry services at your facility and now on a platform where patients can meet with clinicians from home when deemed necessary. To keep the communication lines open, the on-going support will be provided through a clinical liaison (who are psychiatric nurses) and will serve as your point of contact during your partnership with us.
Learn More
If your healthcare organization is interested in additional clinical coverage for behavioral health services with the ability to treat patients from their homes, we encourage you to schedule an introductory call. During this call, you will learn more about how an innovaTel partnership could benefit your organization and ask any questions you may have. We look forward to hearing from you!
---
Internet Explorer is no longer supported.
Please use a different browser like Edge, Chrome or Firefox to enjoy a full web experience.
It's easy to make the switch.
Enjoy better browsing and increased security.
Yes, Update Now