Learn about innovaTel's solutions during COVID-19 →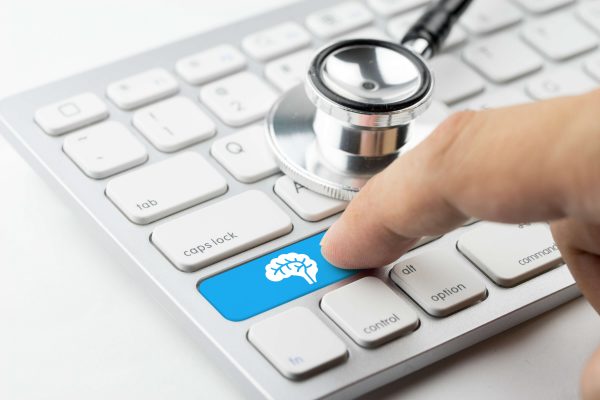 With the behavioral health workforce at a shortage, community mental health centers across the country are experiencing the challenge of not having enough clinicians to meet the demand for psychiatric evaluation and treatment. In the search for a solution, your organization has likely come across the possibility of implementing telepsychiatry. With positive research backing its efficacy, adding telepsychiatry is a sound solution to closing gaps in care at your facility.
Barriers to Implementation
However, if implementing telepsychiatry is new to you, there is a lot to consider from recruiting clinicians to tackling reimbursement and the health care regulatory environment. While these barriers may seem like a lot to navigate; if you partner with innovatel Telepsychiatry, you will be guided through the process by our professionals that have experience working in community mental health centers just like yours.
Cost & Set-Up
Sometimes the largest barriers in implementing a new service at your facility can be the most basic: cost and understanding the administrative setup required for operation. While administrative responsibilities such as billing and handling payor applications will be your team's responsibility, we will make sure your team feels prepared to take them on through our comprehensive onboarding process. In order to help your organization save on the cost of implementation, we cover all fees associated with licensing, the DEA, malpractice, benefits, and recruitment.
Recruiting Clinicians
When there are not clinicians available in your geography, or when that pool was small to begin with, community mental health centers turn to recruit from other areas; which is expensive and time-consuming. We are able to reduce the time and cost of recruitment for our partners by presenting them with a network of remote clinicians to choose from. With innovaTel handling the recruitment process, your organization can focus on which clinician presented to you is best suited for your team rather than doing the search yourself.
The Regulatory Environment & Reimbursement
Regulation plays a major role in the healthcare industry and how insurance covers different types of care. With telepsychiatry being an alternative modality for mental health care, state regulations are often complicated to maneuver when just getting started. Each state has very different rules when it comes to telepsychiatry. Our experts will help you to understand any parity laws and rules regarding insurance coverage for services unique to your state.
Establish a telepsychiatry program with confidence by partnering with innovaTel. Contact us today to learn about how to get started.
---
Internet Explorer is no longer supported.
Please use a different browser like Edge, Chrome or Firefox to enjoy a full web experience.
It's easy to make the switch.
Enjoy better browsing and increased security.
Yes, Update Now