Learn about innovaTel's solutions during COVID-19 →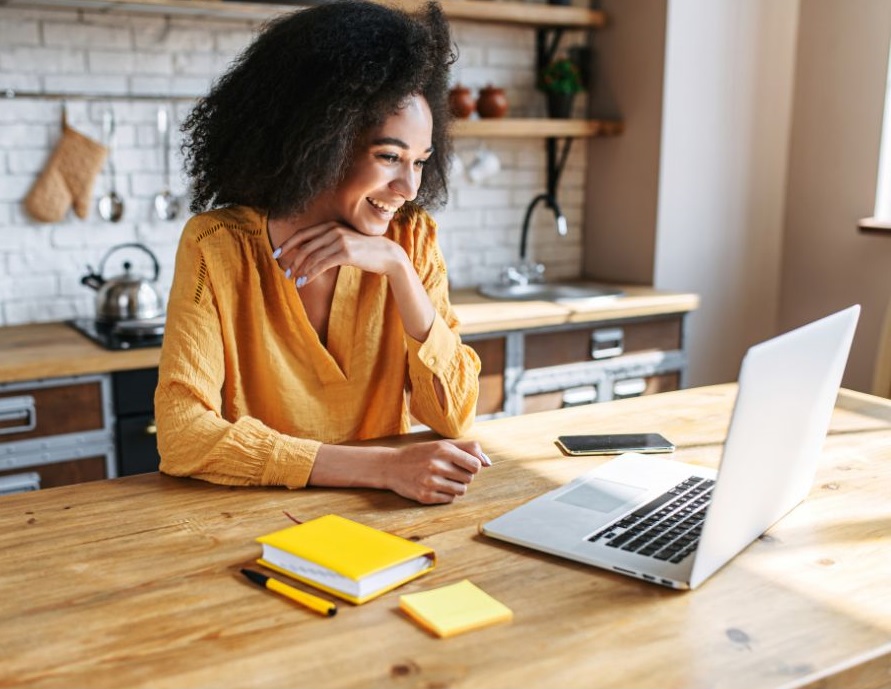 The workforce shortage in the field of mental health and behavioral health care is well documented. Some estimates indicate that 150 million Americans live in federally designated mental health professional shortage areas, while statistics indicate the U.S. will soon face a shortage of 15,000 to 30,000 psychiatrists, social workers and psychologists.
innovaTel, founded by providers and clinical leaders of a community mental health organization, recognized this disparity years ago. As access to care continues to become more challenging due to staff capacities, demand is not waning. It's with this knowledge that the telebehavioral health partnerships innovaTel offers are specifically designed to facilitate speed and access to care, no matter where a patient or provider is.
These are three important benefits of innovaTel partnerships, each of which help improve speed and access to care.
Finding a fit.

Improving access to care begins with building capacity, even in an era characterized by a growing demand for treatment and a persistent workforce shortage. Our clinical experience has shown us that internal culture and philosophical alignment are key variables when expanding teams, which is why we make sure our partnerships — between an organization and an innovaTel provider — are a perfect fit. Our comprehensive matchmaking process requires involvement from both the provider and the organization, because even though the provider is working remotely, they are still embedded members of an organization's clinical team. As an added benefit, innovaTel is not a short-term, temporary locum tenens solution; instead, we cultivate long-term relationships with our providers, which means our partnerships offer greater consistency for patients and organizations — much like adding an on-the-ground clinician to the team.
Administrative assistance.

Onboarding new providers comes with its own administrative burdens, which our partnerships largely alleviate. Our internal teams manage state credentialing, our Clinical Liaisons facilitate onboarding and our organization carries the costs of administration benefits and malpractice insurance. A

partner at Children's Wisconsin

characterized this aspect of the partnership as "seamless," which is what we aim to achieve. "It's an easy relationship to have," she said. 
Diverse expertise.

Telebehavioral partnerships with innovaTel allow organizations to introduce or expand

subspecialties of care

without the time-consuming task of recruiting an expert to their physical location — an effort that is more challenging in some locations than others. By integrating remote providers into an established clinical team, organizations are able to provide patients with access to specialized care, such as child psychiatry, that may not otherwise be readily available in their immediate area. That kind of access removes barriers to care related to geography and income, and facilitates the potential for improved outcomes. As an added benefit, organizations working with innovaTel have access to providers with

diverse backgrounds

, which gives patients an opportunity to connect with clinicians who look like them or who have had similar experiences.
In 2014, innovaTel's telebehavioral partnerships were developed out of necessity, to make sure patients continued to receive timely access to quality care. At the time, our decision to design a telebehavioral health framework seemed like a trailblazing one because we were among the first to consider it. 
Now, with increased adoption of telebehavioral health, and telehealth practices in general, there are more options when it comes to managing a workforce shortage. At innovaTel, our partnerships are rooted in our clinical expertise, our years of experience working in telebehavioral health and our commitment to our matchmaking process — ensuring a good fit for our providers and the organizations with which we partner.
Learn more about our novel approach to managing the behavioral health workforce shortage while improving access to care.
---
Internet Explorer is no longer supported.
Please use a different browser like Edge, Chrome or Firefox to enjoy a full web experience.
It's easy to make the switch.
Enjoy better browsing and increased security.
Yes, Update Now